FARM SHOPS
GOLDSTONE BUTCHERS
We sell home reared beef and lamb, locally reared pork,
turkey and chicken; plus free range eggs, farm fruits in
season plus a selection of pickles, sauces and cheeses.
Our butcher makes all our sausages, burgers marinaded meats and pies on site, and we produce our own dry-cure bacon.
The beef we sell comes from our own cattle, hand raised on the farm. For the welfare of our animals we use an humane, local abattoir less than 10 miles away. This short travel distance minimises animal stress and yields more tender and flavoursome meat. All our beef is hung for at least 21 days to further enhance its flavour and tenderness.
Lower Goldstone Farm, Ash, Canterbury, Kent CT3 2DY.
Tuesdays to Fridays 8am - 5pm, Sat. 8am - 1pm
Tel: 01304 814245
OFFHAM FARM SHOP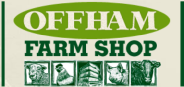 The Harmer family has farmed at Offham for OVER 240 years...
Offham Farm shop is predominately a butchers shop selling additive free beef, lamb and pork all reared on the farm. We also have a deli counter selling pies and flans made from our meat, homemade cakes, eggs from our happy hens, honey from our own bees, jams and marmalades.
The beef comes from our Sussex cattle known for their marbled meat and outstanding flavour. All the beef is hung for three to four weeks to tenderize it and mature the flavour further.There is a full range of top quality beef available from joints on or off the bone, succulent steaks, braising and stewing beef down to mince.All meat is butchered on the premises and can be cut to your requirements by our team of butchers.
We are situated just north of Lewes in East Sussex on the A275


OFFHAM FARM
Offham, near Lewes
East Sussex BN7 3QE
Tel: 01273 478265
ROVES FARM SHOP, BUTCHERY & CAFÉ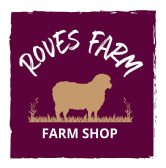 Roves Farm is a family owned, working farm open to the public all year round. Our Farm Shop & Butchery is stocked with Roves-reared, high quality Sussex beef, lamb & pork year-round. Slow grown & well hung to produce meats that are tender & full of flavour, butchered here on the farm by our experienced butchers. A true field to fork journey.
From prime cuts & joints to weekly meat boxes we have lots to offer.You can shop our full range online via.rovesfarm.co.ukfor collection in store, or visit us. Open 9am-5pm. Sevenhampton, Swindon SN6 7QG
01793 763939 farmshop@rovesfarm.co.uk
Facebook & Instagram: @rovesfarmshop